---
Wedding Diet - A Stress Free Way to Lose Weight For Your Wedding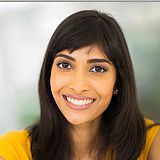 Posted By Tabitha S.
---
Want the best wedding diet to lose weight before your big day? You're not alone. Practically every bride wants to lose weight for her wedding. Even if it's just 5 lbs.

Unfortunately though, many brides actually end up GAINING weight before their wedding with all of the showers, parties and cake-tastings, not to mention the stress eating. This causes a lot of heartache. It can even ruin your big day.

So what can you do?

If you want to make sure you're slim and trim for your wedding day, there's a simple, stress-free solution: diet food delivery.

Diet food delivery services are a great option for those people who don't have time to prepare the food themselves and want to lose weight in an easy, stress-free way.

These services prepare your diet meals for you and then ship them to your door. All you do is refrigerate them, then when you're ready - heat and eat! It's pretty simple.

There's no shopping for food, chopping, cutting, washing, or preparing. You don't have to cook for hours as the meals are pre-cooked and all you have to do is reheat them for a few minutes in the microwave or oven. The meals are properly portioned with the exact amount of calories you need for optimal weight loss.

Plus many of these services give you restaurant-quality meals so the food is delicious. You won't feel like you're missing out and living on lettuce and tofu to get into your wedding dress. You eat on a regular basis so you don't get hungry (and end up binging).

And contrary to what you might think, it's actually not expensive. You can get diet meal delivery from $18 a day and up (that includes breakfast, lunch, dinner and a snack). Most people can spend that much just on one visit to Starbucks.

Plus considering what we spend on the dress, the cake, hair and makeup, photographers and the reception, a few months of gourmet diet meals to make sure you look your best and have the wedding day of your dreams is nothing.

But what about those parties, cake tastings and showers? First of all, realize that one meal is not going to sabotage several weeks of eating healthy.

However those things are part of the experience and it's only natural that you want to enjoy them. You can have it all - just not all at once. So plan ahead for the parties and cake tastings.

Allow yourself to have a few items that you really love - just don't overdo it. And get right back on your plan the next day. Plus, most diet food delivery services have a 5 day or 7 day delivery plan option. So you can opt for the 5 days of meals and take 2 days 'off'.

Bottom Line?

Your wedding can be one of the most amazing days of your life. But the months leading up to it can certainly make it a challenge to lose weight. If you're looking for a stress-free way to slim down before your wedding, you may want to try a diet food delivery service for a few months.

The food is already portioned for you to give you maximum weight loss. It's delivered to your door so you don't even have to go to the grocery store.

You'll have delicious food on hand to grab and go. Plus with the right service, you can get gourmet-tasting, restaurant quality meals so you never feel deprived.
Join Our Community!
Like what you see? Get a FREE account and start posting, sharing, and discovering more!